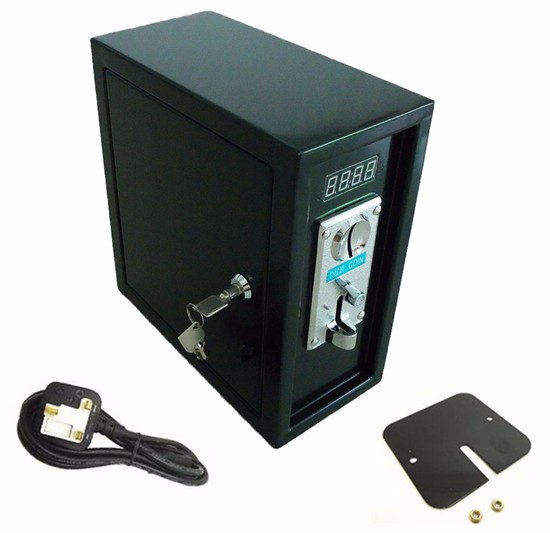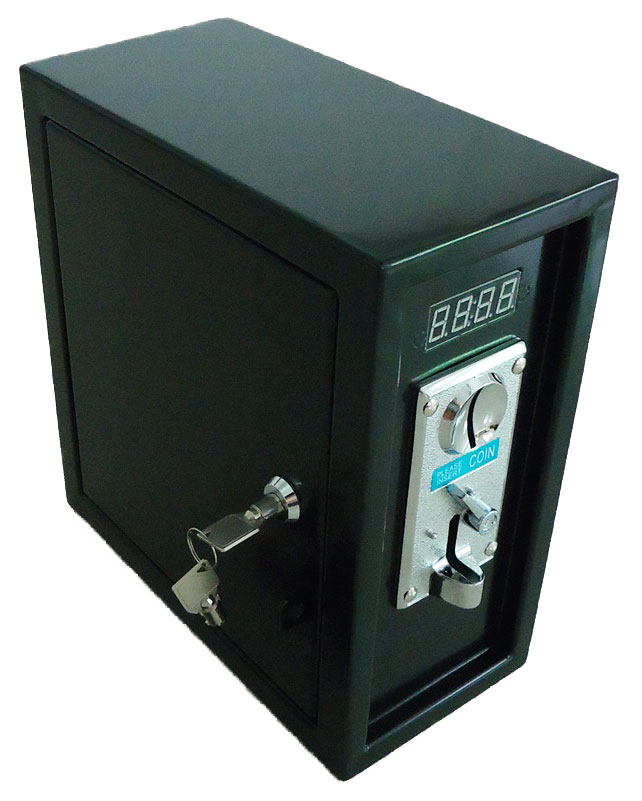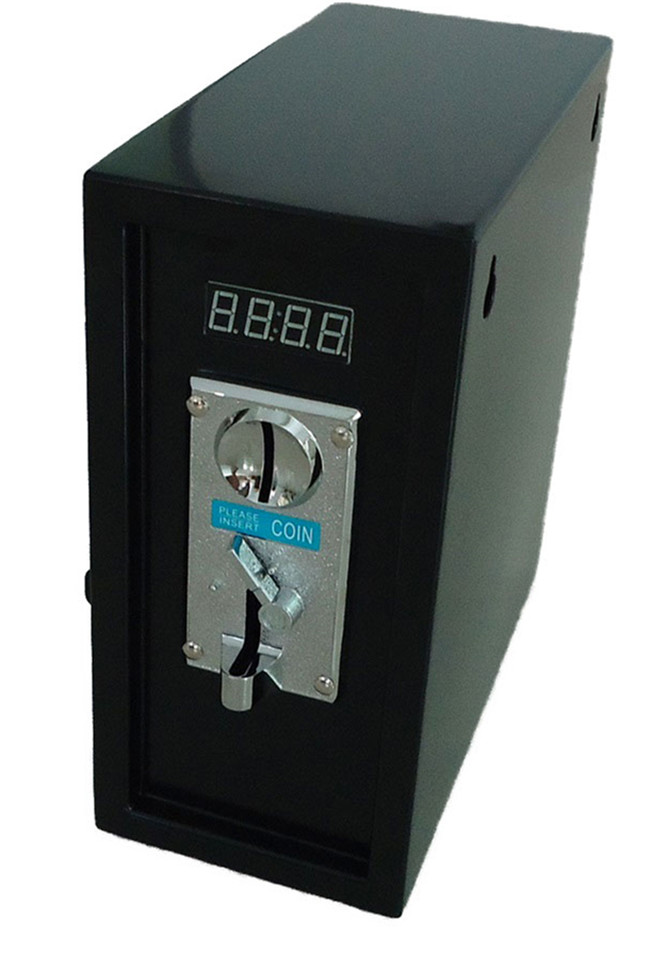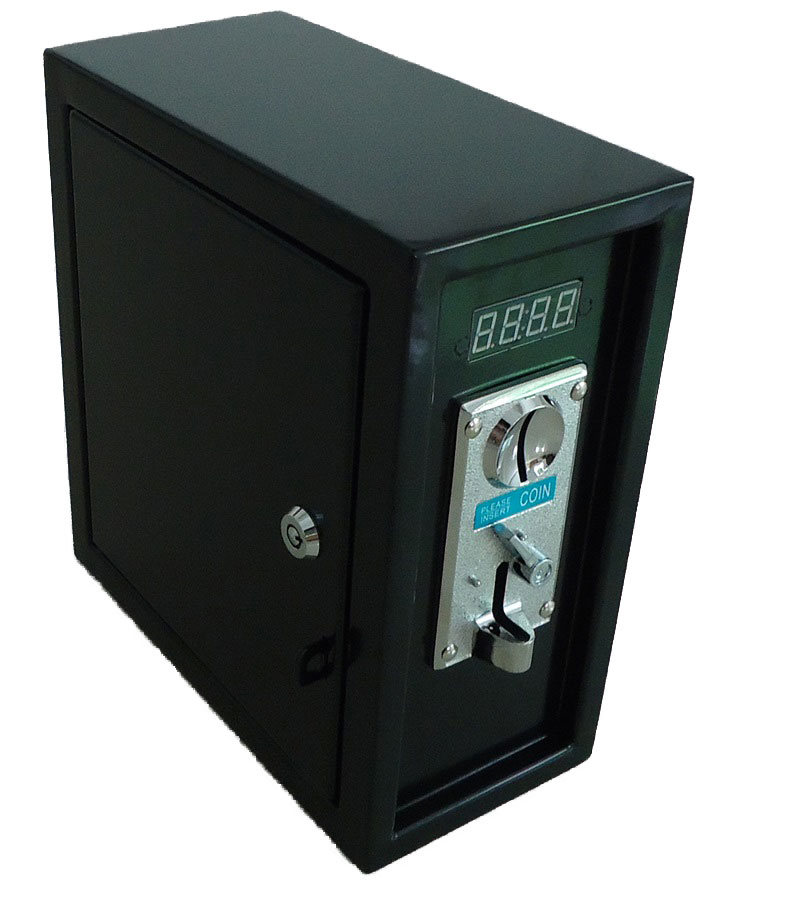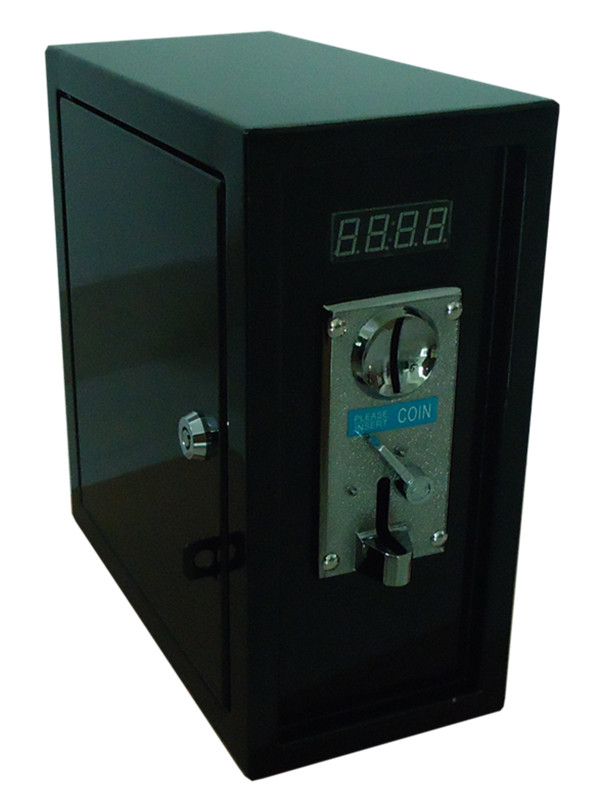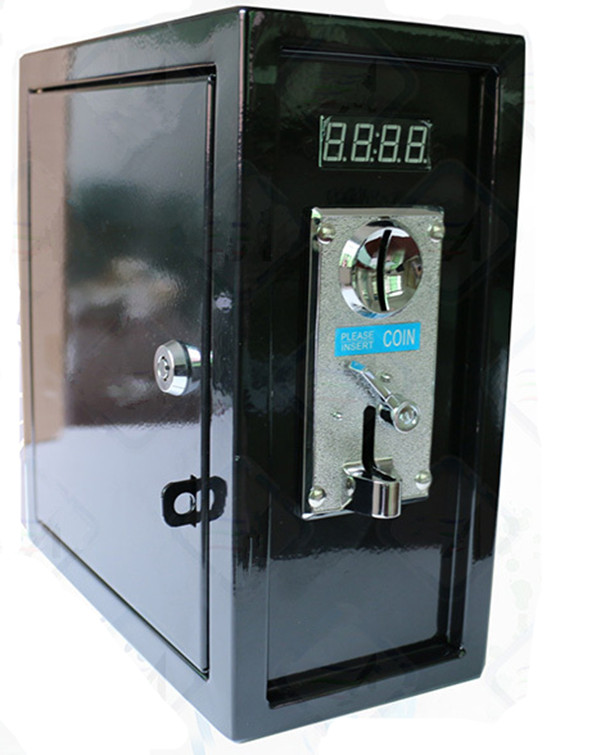 This is used for coin operated power supply time control. With this coin operated timer box, you can easily connect your machine to it. Free to set up time, price, and operated mode. It is suitable for TV, Massage Chair, washing machine, and any machines which need time control. Just plug it and use it.
Specification
Dimension: 26 cm*28 cm* 13 cm

The Maximum Accumulative Time:99:59. The Maximum Setting Time: 59:59

Controls electrical devices power. AC 1250W DC 500Watt electrical relay capacity.
Manual
1. Plug power cord into power socket (No. 7), and connect it to AC 220V.
2. Please put a sample coin on coin acceptor (No. 3). Reference to attachment-1.

3. Set up time, price and operated mode on timer board (No.2) based on attachment-2.

4. Please power off
Please plug power wire of your device by going through No.6 into the outlet (NO.1)
5.

6.

Please put on iron sheet and screw cap.
7. Please turn on power and use it.
-Free to check total amount on display.
-RESET: Hold on the button between A and B for about 10 seconds.
8. No.4:

Free to check total amount on display
No. 5: Money box
No.8: Free to put on pad lock for more security.
No:9: 4 digits display




Money box inside